Hospitality Solutions
Tried and tested future-proof hardware and special software modules provide the basis for the tailor made applications that today's hotel business requires. Whether at reception, in room service or in building services engineering - workload will be reduced for you and your employees. Even administrative tasks are processed more efficiently. You can treat your guests to their convenience, they are used to from their private and professional lives. In short, you can run your business better and your hotel enjoys improved professionalism across the board.
Guest Room Wireless Simplified
The RA-151BP is a Smart Panel AP that integrates high-speed 802.11b/g/n Access Point into an ultra-sleek, elegant design which can be quickly installed like a standard panel without affecting the appearance of the wall.
Features:
Integrated wired / wireless AP with LAN port and telephone connection
Powered by 802.3af PoE
LAN port can provide wired connectivity to any IP-based device
Supports Advanced Security protocols (WPA/WPA2, 802.1X)
Captive Portal and Guest Access (optional)
Can be managed web-based or centrally by Network Management System
End-to-End Communication Solutions for Hospitality Industry

Voice Platforms
Converged & Soft
Switch Platforms

Phones & Devices
TDM / IP / Wired
& Wireless Devices

Data Networks
Complete Data
Networking Infrastructure

Hospitality Solutions
PMS Interfacing
Call Accounting /
IP Billing Telephony /
Internet / Entertainment
Range of Elegant & Stylish Hospitality Phones designed to make your customer experience delightful.
Enduring Guest Experience
Hoteliers are also uniquely challenged to keep up with the needs of today's demanding corporate and leisure travelers. Guests expect impeccable, fast and reliable services. Savvy, time-pressed business travelers expect leading-edge communication services. Our technology ensures guests to have access to top-of-the-range communication devices with minimum disruption and elegant appearance to the hotels' stylish architecture.
We bring you the most stylish hotel phones to meet your communications needs by offering a wide array of guest room and bathroom phones to choose from giving your guest the much needed style and comfort experience.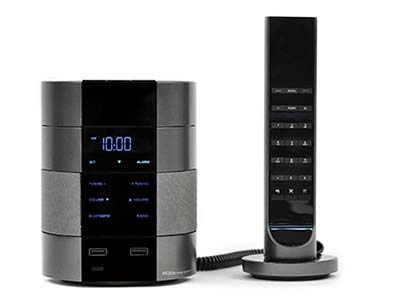 MODA
Stackable modules
Multiple charging options including Wireless Charging.
Bluetooth 5 compatible
Designed by Jacob Jensen Design
UNO media 5
Up to 7 charging ports 4 x Smart USB & 1 x 3 ports MFC cable
High-grade aluminum alloy faceplate with elegant acrylic panel
Up to 10 programmable guest service keys
Easy-to-use alarm clock/radio with snooze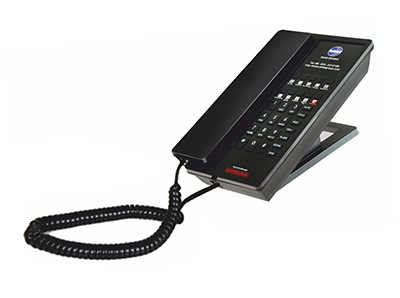 Bittel NEO Series
Small, Sleek and Versatile
High performance Speakerphone on base
Two high powered USB charge ports (Optional)
Full length faceplate for hotel's logo and dial instructions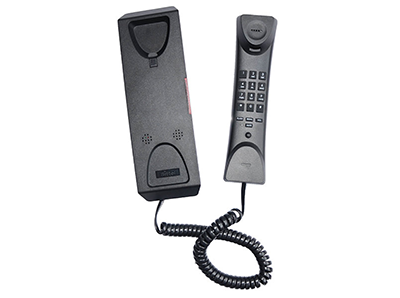 UM77 Trimline
Handset Receiver -- Hearing aid compatibility
Adjustable Flash Button – 600ms flash time by default
Message Waiting Light – indicator of ringing, voice message
Wall-mount or Desk-mount Optional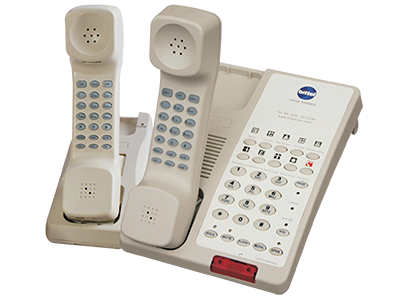 Uranus Cordless
One Base-station support up to 3 handsets
Supports 2.4GHz DECT standard
WPC approved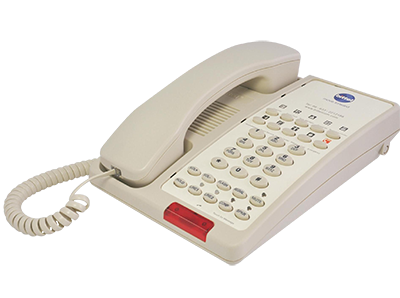 Uranus 38
Available in single and two line models
10 | 5 | 3 | 0, Permanent one-touch memory keys
Data Port
Desk and Wall mountable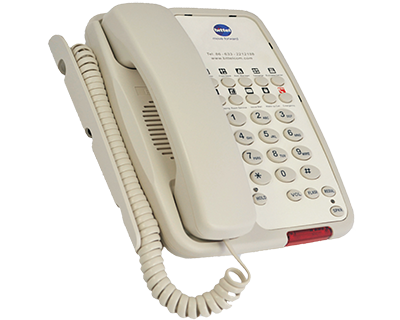 Venus 32
Key Features:
10/5/3/0, Permanent one-touch memory keys
Message waiting light and ringer indicator
Data port
Movable Tray and Placard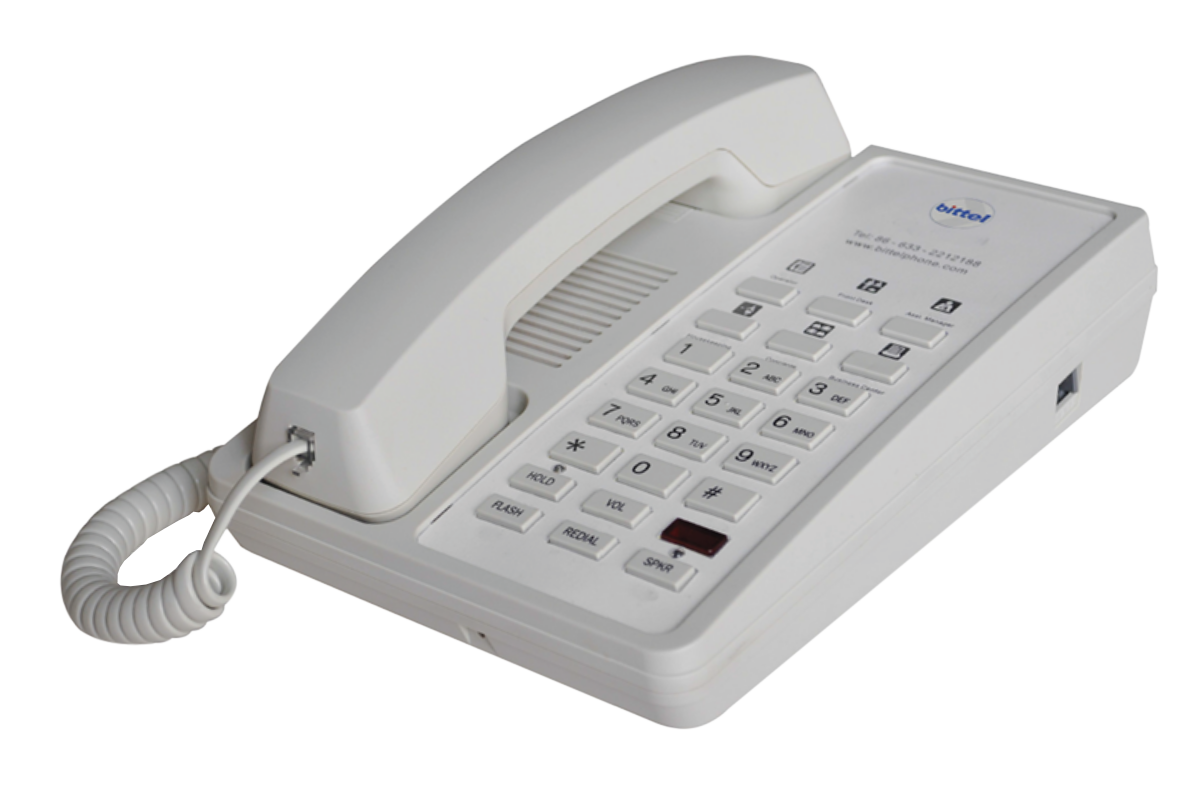 Bluemoon 12
6 Permanent one-touch memory keys
Message waiting light and ringer indicator
Data Port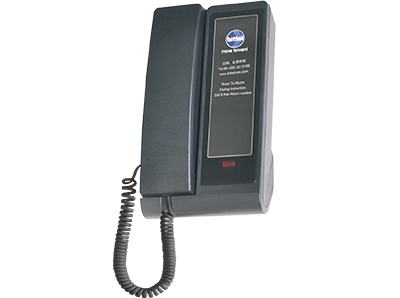 UNO 66 Trimline Bathroom phone
Small and exquisite bathroom phone
Single and two line models
Flush front panel with clean & elegant appearance
High-grade, clean and tidy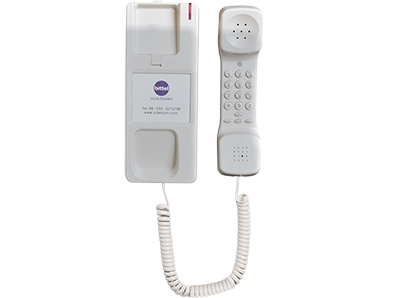 Polaris 41T-5
Magnetic Hook SwitchTM achieves better waterproofing
Customized faceplate
Backlit keypad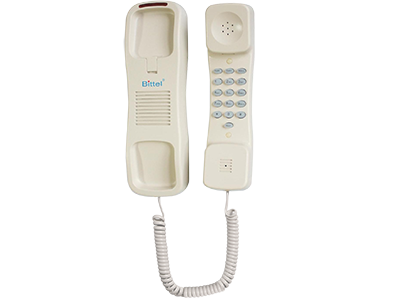 Polaris 41T-18
Membrane touch Keypad optional for better waterproofing
Magnetic Hook SwitchTM, achieves better waterproofing
Backlit keypad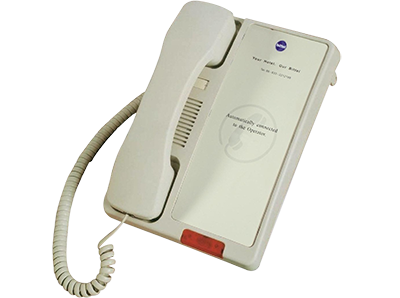 Uranus Lobby Phone
Used in hall, aisle, lift, entertainment center and public areas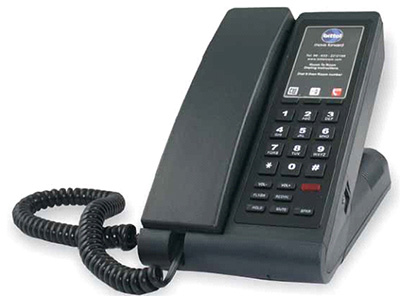 UNO 69
Key Features:
Up to 3 programmable guest service keys.
Privacy GuardTM, the last dialed number disappears after 5 minutes to protect the privacy of guests.
Message waiting indicator compatible with all major hospitality PBXs.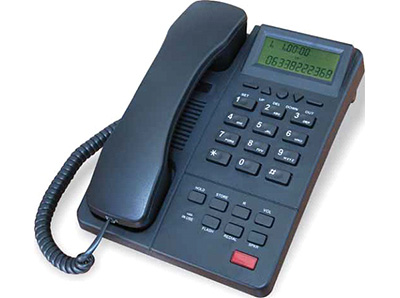 Uranus Business Phone
Key Features:
FSK/DTMF Caller ID System
Ringing and Message waiting light
Speakerphone
Pause, hold, redial, flash and volume