Push to Talk Technology (PTT) is a two-way radio communication method that uses half-duplex mode where transmission occurs in both directions, but not at the same time over the air in the various frequency band that is either licensed or delicensed.

The mobile PTT radios that operate in the UHF 446 Mhz frequency (446 Mhz to 446.2 Mhz) is delicensed globally and also by the government of India and hence no license is required to own and operate these mobile PTT mobile radio sets. The radio which operates in this delicensed UHF frequency band is called PMR 446 (Personal Mobile Radio).

These radios are an ideal tool for all sorts of users, for example in construction, facility management, factories, schools, education institutions, hospitals, sports complexes, tourism, large gathering, housing complex, large corporates. Radio communication works when all other conventional modes of communication fail, hence it's also used as an emergency backup communication solution.

There is no recurring or one-time license fee payable to the government for using the PMR 446 radios. Also, these radios are less expensive and have no running cost.
Our range of offerings
Talk PRO X-10
Talk PRO LF446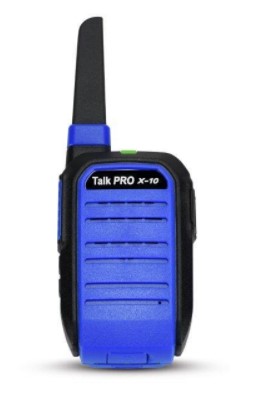 Talk PRO X-10
TALK PRO X-10 is a cost-effective analog, two-way radio designed for the Indian marketplace. Delightfully compact with a comprehensive analog feature kit that includes Squelch Levels, Auto Power Save, Low Battery Alert, BCL, TOT, and CTCSS/CDCSS, the X-10 is curated to deliver convenience and efficiency at a budget-friendly price tag.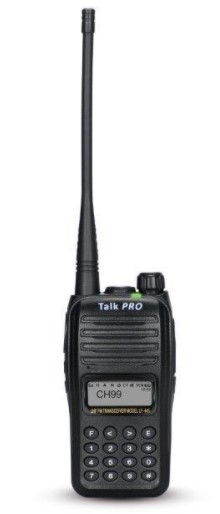 Talk PRO LF446
Talk PRO walkie talkies are extensively used by the Indian Railways, Army and the Air Force, and several private and commercial organizations for the last 30 years. 'Rugged design, extra-long battery life and extra-long range of up to 6km with inbuilt torchlight (15ft. beam) make TalkPRO LF446 an ideal choice for customers.